Moving Posts
If anything doesn't jive with what you read/see here, please let me know!
#1: Check the box next to that Topic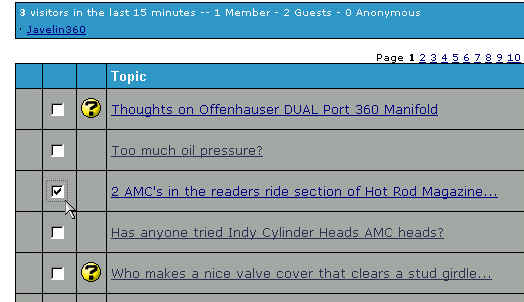 #2: At the bottom of that page, there should be a pulldown menu - choose Move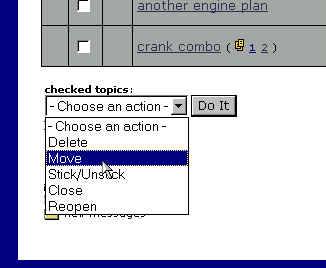 #3: Click the Do It button

#4: You'll be taken to the Confirm Action screen - select the Forum you want to move the Topic to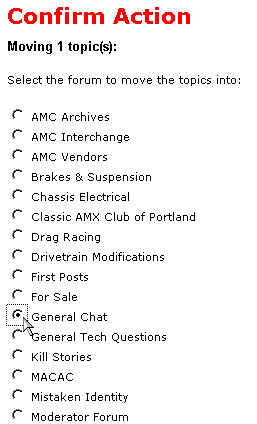 #5: Click the Continue button

That's IT! You're done!